The Permanent installation of works by Alexis Laurent
The pieces below that Alexis has created for the Pearl weave the story of Dogpatch, San Francisco, and global urbanism as they evolve from an industrial past to a diverse, urban future. Alexis develops artwork that deepens his interest in the dialogue between the natural world and the industrial one. His recent focus has been "living sculptures," an assemblage of various materials – mostly metal – with living plants. These sculptures stem from his love of nature and architecture and the potential to redesign urban landscapes. He believes that, as a society, the more we "go digital" the more we will need to "go natural." .
(building exterior)
Cor-ten steel etching of Nick and Nora, iconic cranes in Dogpatch
(left and above)
Burl redwood and stainless steel street map of the Bay Area, highlighting The Pearl's location in San Francisco's Dogpatch district.
One of the original blueprints of SF's Market Street made with acrylic paint over zinc
Abstract rendition of SF, made of redwood and epoxy
A 31-foot tall reconstructed tree made of elm and stainless steel.
(north wall of main room)
Map of The New York City Subway system made from wenge and stainless steel.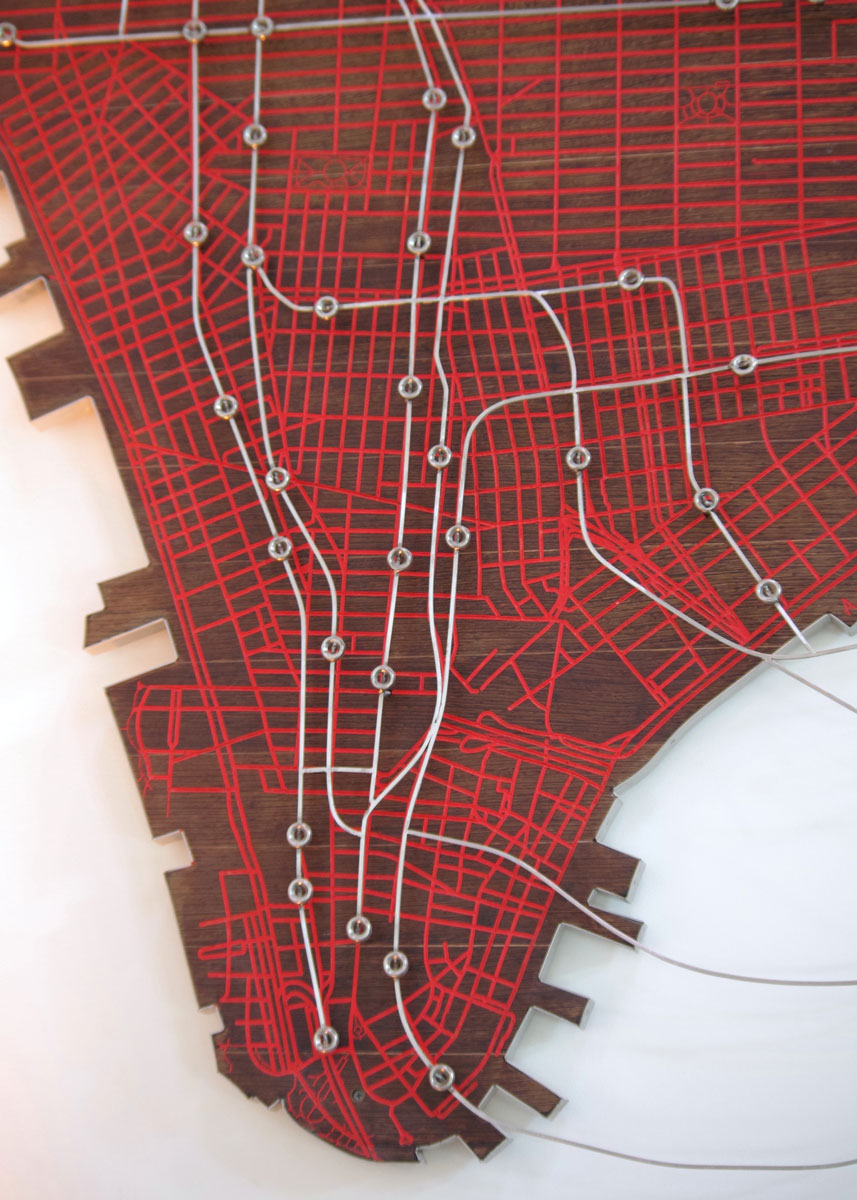 Steel rod and wood map of The London Underground, aka The Tube, London's public rapid transit system.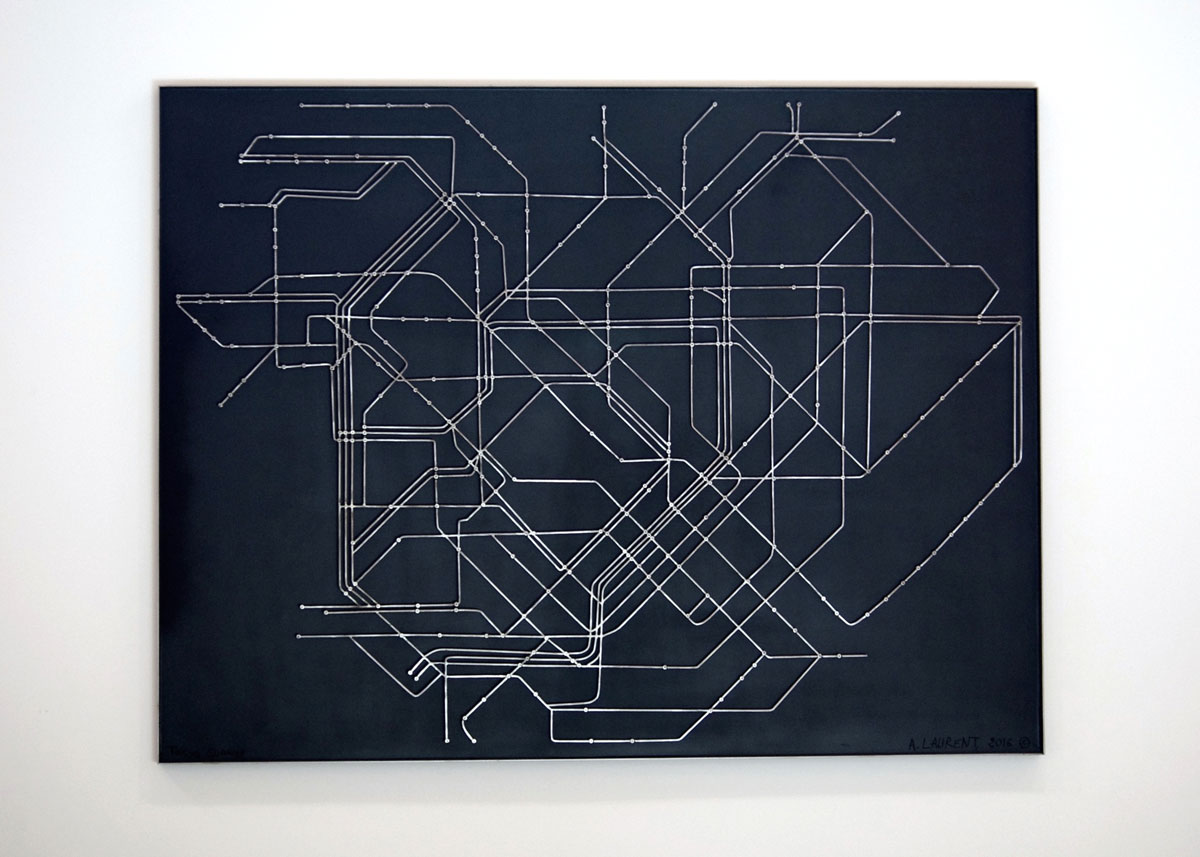 Map of Tokyo's rapid transit system, Tokyo Metro, made from steel rod and wood.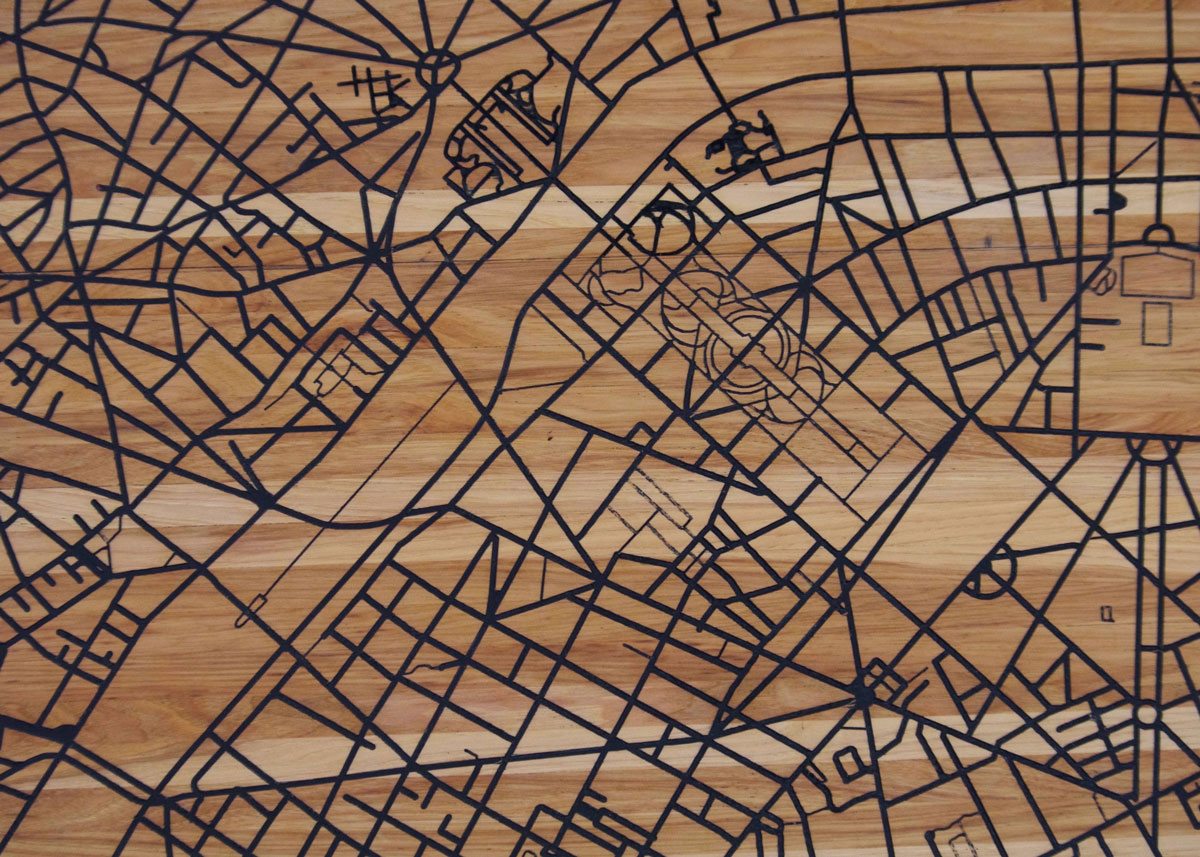 Street map of Paris made from hickory and stainless steel.
Steel rod map of the Paris Metro, aka Métropolitain, Paris' rapid transit system.
Street map of Venice made from purpleheart and stainless steel.
Map of the United States made from reclaimed metal and bronze.
Blueprint of South Park in San Francisco